05 février 2010
iphone, iphone, iphone!
le temps commence à légèrement me manquer.

j'ai repris sérieusement le conte pour enfant Belle Couette et j'ai enfin trouvé une équipe du feu de dieu avec laquelle je bosse sur un jeu de rôle à l'ancienne (ishar, eye of the beholder, might and magic...) qui se nomme : era of the beast!

j'y travaille en tant qu'illustrateur et coloriste!

vous pouvez suivre notre avancement sur ce forum !:)

heureusement il me reste l'iphone avec lequel je peux croquer des ptites illus le temps d'un trajet en métro ou dans le bus! :)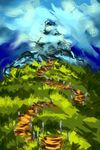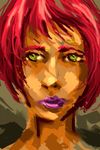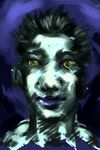 plus les jours passent plus je me rend compte du potentiel de ces outils!
je vais essayer une série d'article clair sur les applications de dessin/peinture sur iphone, je me dis que ça pourrait en intéresser certains!


Commentaires
Poster un commentaire